Ever wanted to just click a phone number to get a conversation underway?
What's this all about?
Having your phone as a part of your computer brings all sorts of benefits, one of them being that you can interact with it from other programs. We all spend a lot of time using the internet, so why not just click a phone number when you want to call someone!?
If you're using Cradle Desktop and want to be able to dial from the websites you use at work everyday, you should keep reading.
How do I get it?
Head over to the Chrome Web Store and click Add to Chrome on the following page.

How do I use it?
When you visit a web page with phone numbers on it the Cradle extension will put a green phone icon behind the number. If you click on the icon you will dial that number in Cradle automatically.
Check it out in action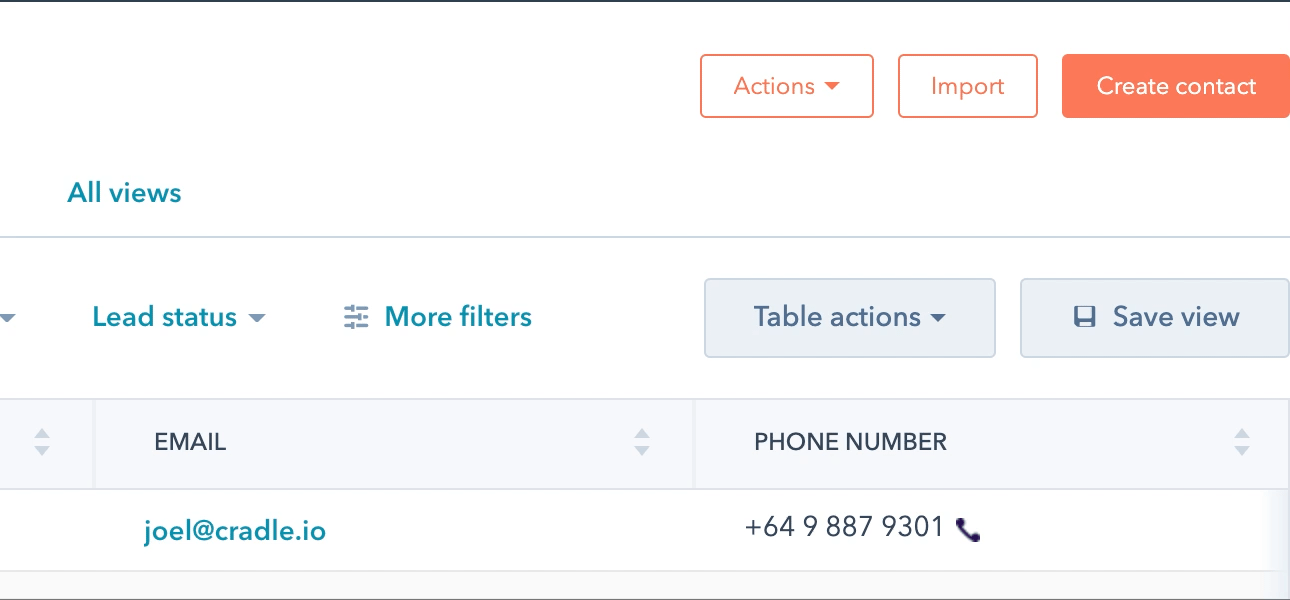 What else do I need to know?
Not much really. This wee Chrome extension is designed to make calling people just a fraction easier. Here are a few common questions we get asked about it.
The phone number doesn't have the icon after it.
Never fear - you can select the number, right click, and choose Call with Cradle.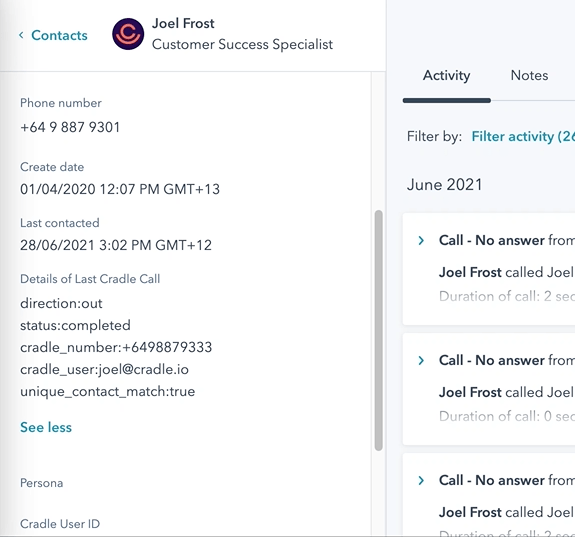 You can also get in touch with us and we will see if we can add the icon in a later release. Just message us using the bubble on the bottom right of this page.
The country code isn't on the number
If the country code isn't on the number (and it's international) you will have to copy it and paste it into the app at this point.
Why does the Cradle Chrome Extension show up everywhere?
We've tried really hard to make sure the Cradle Chrome Extension only shows up next to phone numbers, but it can get a bit excited!
You can very easily just make it appear in HubSpot, or your CRM of choice.
To do this, just follow these steps:
Click on the three dots in the top right hand corner of Chrome to show the settings menu.
Click on More Tools, then Extensions.
Underneath Cradle, click on Details.
Change the Site access menu to On specific sites.
In the box that appears enter the URL of your CRM with a wildcard (*) at the end. So for HubSpot you would enter https://app.hubspot.com/*.
Click Add and you're all done!