You can now handle SMS with this fantastic integration between Cradle and Sakari!
With Cradle and Sakari integrated, you can now send and receive SMS using any Cradle numbers that you have in the following countries:
Australia (Domestic only)
Canada
Germany
New Zealand (one-way, via randomised shortcode only)
United Kingdom
United States
It's best to check the capabilities of your phone numbers with us before going any further with this integration.
You'll send and receive the text messages through the Sakari interface (or HubSpot, more on that later) but they will appear to your customer as from the Cradle number you have set up (except to NZ destinations, where they will appear from a shortcode).
Setting up
Once you've signed up for Sakari through their website, you'll need to get in touch with us to configure your integration.
You'll need to invite us into your Sakari to set the connection up for you, then we'll leave you to it!
Messaging through Sakari
Following on from the setup and the selection of your phone number to use for SMS, you can use the Sakari interface to send and receive messages.
You will need to first create or import contacts into Sakari. This is done by clicking on Create Contact or from the Contacts tab itself. If you're using HubSpot, your contacts will automatically be brought across although we recommend sending messages directly from HubSpot.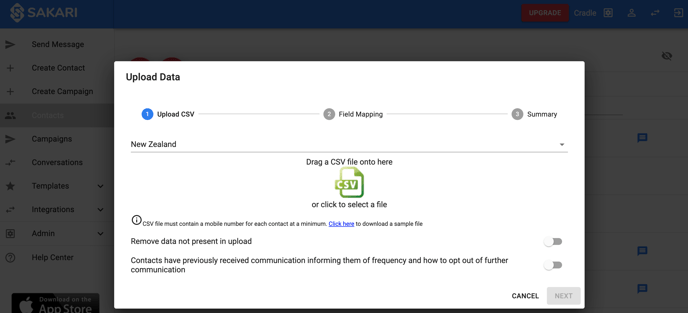 From there, you can send messages by clicking on Send Message. Your messages and replies are then kept in the Conversations tab.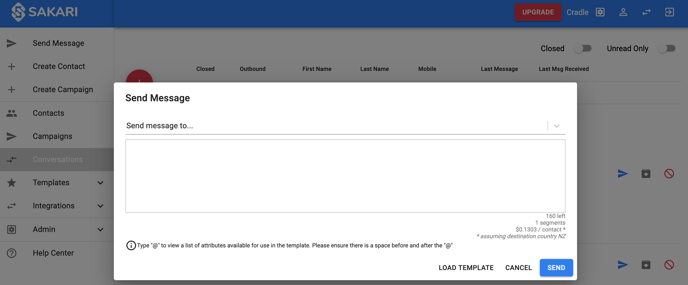 Using HubSpot to send messages
If you are using the Cradle + HubSpot integration, you can send SMS through Sakari from HubSpot with your Cradle numbers. What a trifecta!
You'll need to link Sakari up with HubSpot first. You can do this through the Integrations tab in Sakari and then click on HubSpot.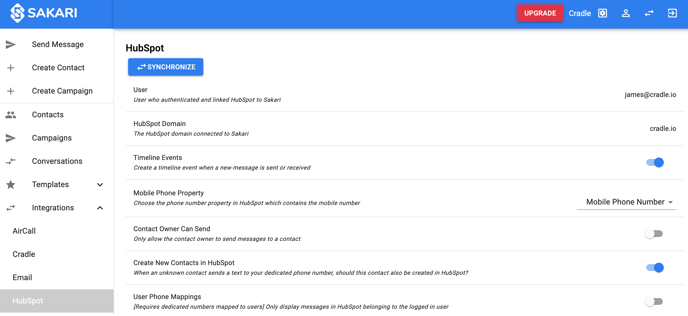 Once you've connected HubSpot and Sakari, you'll be able to send SMS directly from the contact record in HubSpot as well as from Workflows. The message will then show up as an engagement on the contact's timeline, along with any replies, to keep your conversational data all in one place! The messages will also show up in the Sakari Conversations tab.

You can check out Sakari's help site for more information, or just get in touch with us!