Use the GSM network as a back-up for calls if you're struggling with mobile data or WiFi.
What does this do?
As you're not always able to rely on mobile data or a WiFi network for good calls, with Cradle you can send calls for specific people over the GSM network to allow the call to be a bit more stable. This means that the call will be taken on their mobile phone using the native calling app, and not through the Cradle app on their computer or mobile.
Things to know
To do this, you do require administrative access to the Cradle Web App and the mobile number of the people for whom you're wishing to enable to this feature.
If the person is part of a Group, and their phone is off/busy/in aeroplane mode, the voicemail of the mobile may answer the call which will stop anyone else in the Group from answering the call. It could also cause company calls to be left on a personal voicemail. Use these codes to disable voicemail.
Calls answered using this feature are unable to be transferred on by the Cradle user who answers the call.
The call still will be recorded if the recording feature is enabled, and then logged in HubSpot where applicable.
How to set it up
Head over to the People page.
Click the edit icon on the person concerned
Under Settings enable Also call their mobile.
In the box that appears, select the appropriate country and then enter the mobile number in E.164 (international) format. I.E. +64271234567 for a New Zealand mobile.
Click Save
This will now be saved and active.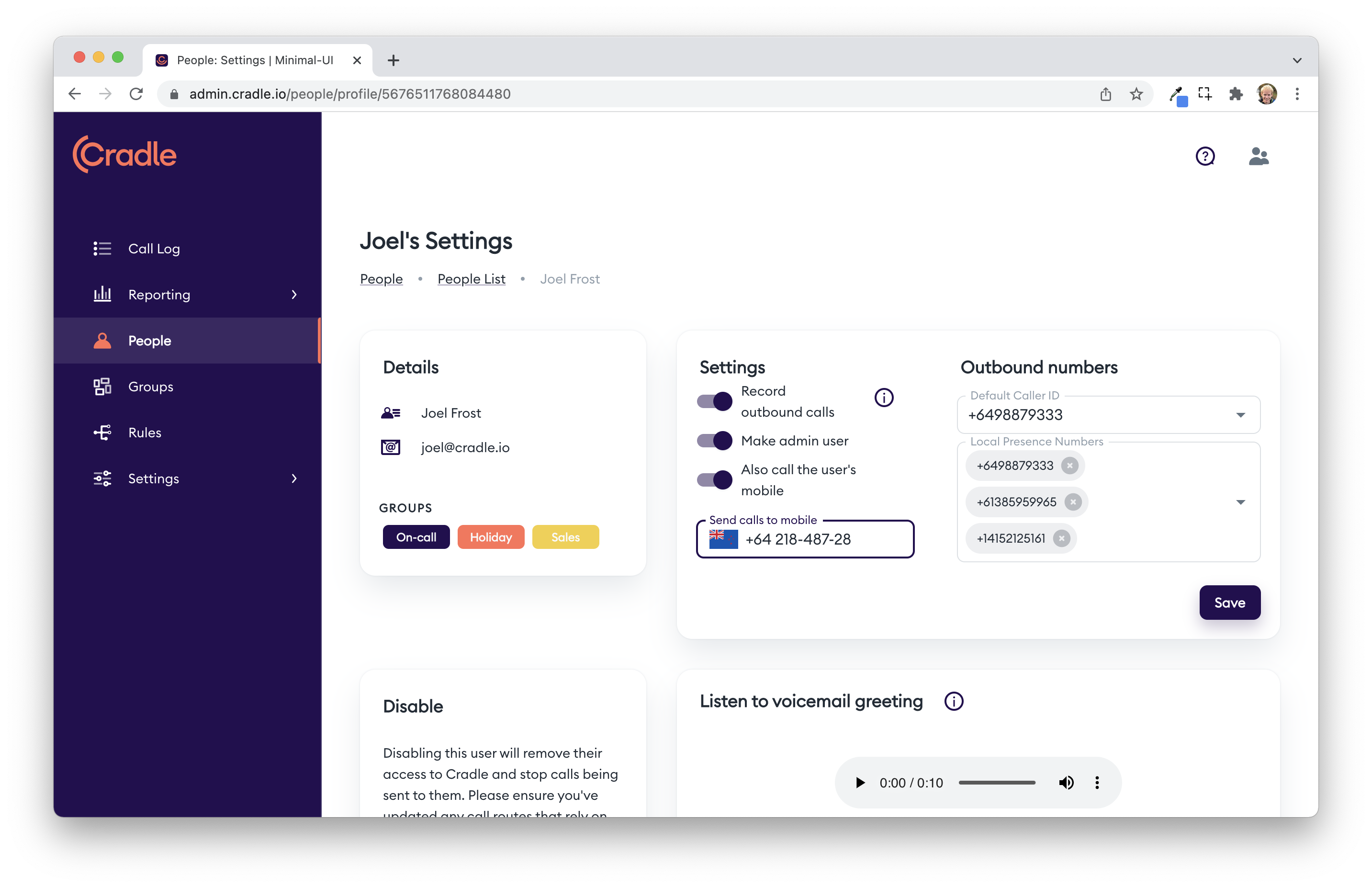 It's now a good idea to test calls to the person from the team page within the Cradle app, along with some Group calls if necessary to see how this will work for you.