Making A Call
There are three easy ways to call people. You can dial their number from the keypad, select them from the contacts list and click their number, or click on the phone icon in the recents list for people you have spoken to recently.
Dialling A Number
Pull up the dial pad by clicking on the dial pad icon on from the Recent tab. Enter the number (using the area code, or for international calls using the international format). The country you are dialling in local format from is shown at the top of the page.
For example, to dial Cradle from NZ, dial 09 887 9333. To dial Cradle from Australia, dial +64 9 887 9333. As you dial the number contacts that match will be shown in the top half of the screen.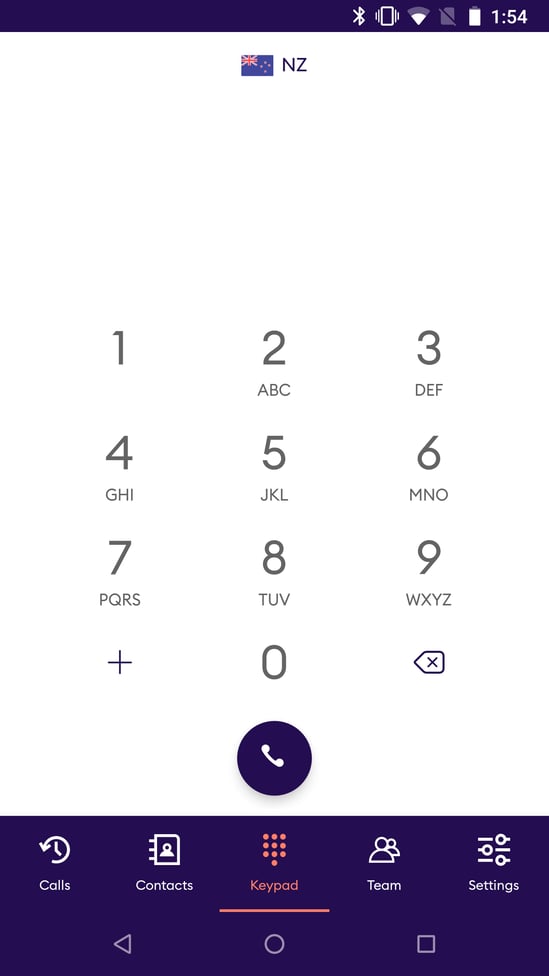 Dialling a Contact
Select the Contacts tab, and then click on the contact you want to call. Click on the phone number you want to dial to dial that person.
Note: make sure that the phone number has the country code if the person is in a different country to your default country.
Dialling a Team Member
Click on the Team tab. Locate the team member you want to call and click on their name. You can search this list by both name and role to help find people more quickly.