Windows 7 and Windows 10
Compatible Versions
Windows 10 Home (32/64 bit)
Windows 10 Pro (32/64 bit)
Windows 7 Pro (32/64 bit)
Windows 7 Enterprise (32/64 bit)
Installing Cradle
To install Cradle download and run the installer on your machine. You may need administrative privileges to install Cradle on your computer.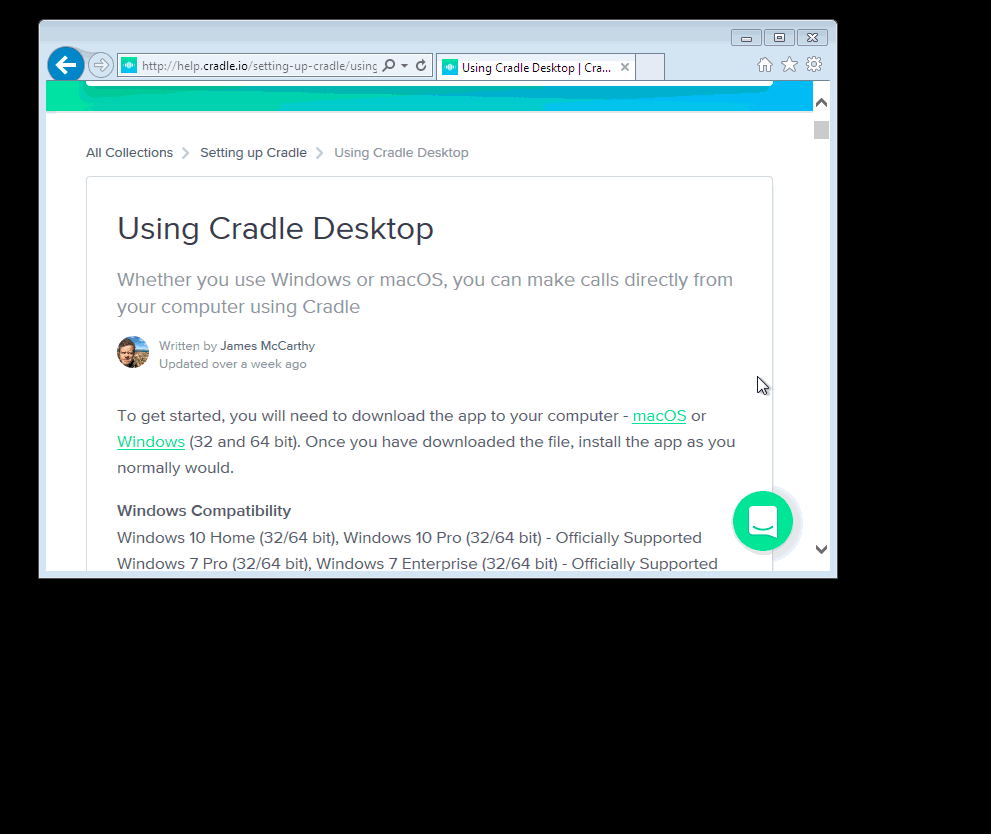 Start Cradle Automatically in Windows 7
We recommend adding a shortcut to Cradle to your startup folder. This will ensure Cradle always starts when you begin your workday.
Click on Start -> All Programs
Right click on Startup, then click Explore All Users.
Drag a shortcut to Cradle to this folder.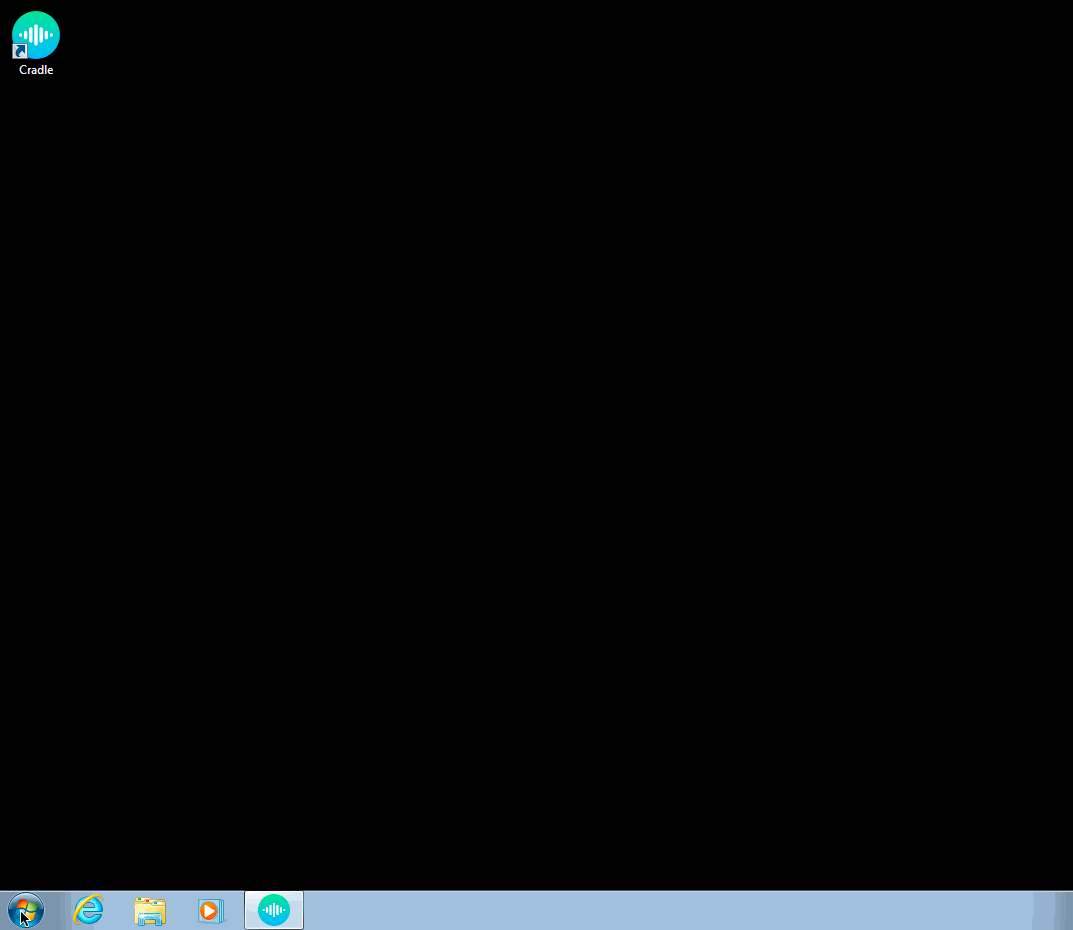 Windows 8
Windows 8 is untested and not officially supported.
MacOS
Download the app to your computer.
Once the downloaded dmg is on your machine, double click on it and then drag Cradle into the Applications folder.
Unmount the Cradle dmg file (by dragging the Cradle icon on your desktop to the rubbish bin) and open Cradle from your Applications folder.
If asked, "Cradle is an application downloaded from the internet. Are you sure you want to open it?", click Open.
We recommend adding Cradle to your dock once it's open, by right clicking and selecting Keep in Dock. If you'd like Cradle to open when your computer starts, you can also select Open at Login.