Dial out in a few different ways with Cradle
There are multiple ways to make a call using Cradle on your computer.
Call a contact
Your Google, Office365 (Outlook), HubSpot, or other third party integration contacts automatically sync with Cradle.
Click on the phone icon and click into the search box.
Search by typing the name of the contact.
Click on the phone icon or press enter on your keyboard to start the call.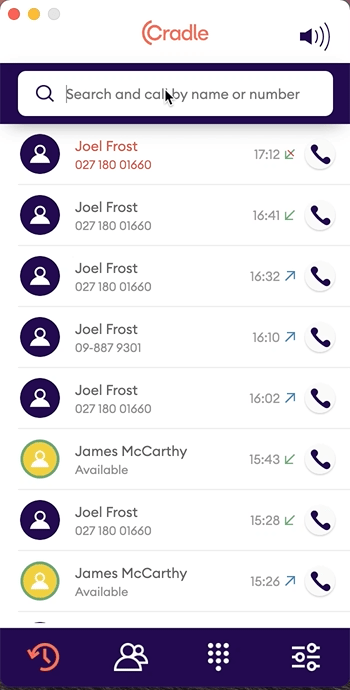 Enter the number
You can dial or type the number on the keypad screen as you would on your phone.
Click on the clock icon (if not already in the recents screen), or the dial-pad icon.
Click on the text box at the top of the screen.
Dial the number by either clicking on the numbers on the Cradle app, typing them on your keyboard, or pasting (Control or Command + V) them from your clipboard.
Click on the green phone icon or press enter on your keyboard to start the call.
Note: If you are not calling your default country, remember to enter international numbers in the following international format:
+ [country code] [number].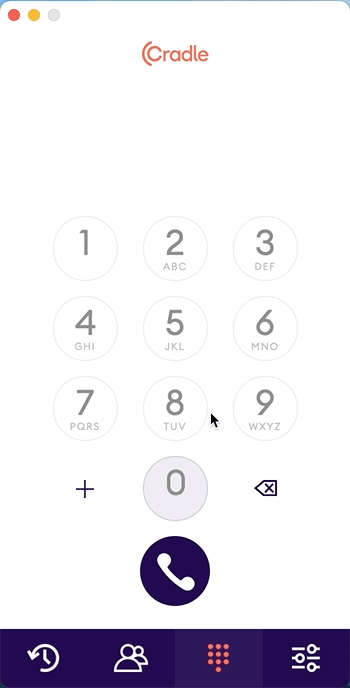 Calling a Recent Caller
Click on the phone icon in the recents list to dial that number. Note that:
Recently missed calls show up with red text on the recents list
Contacts have a purple person
Companies have a purple building
Team mates have a yellow person
Unknown numbers have an grey person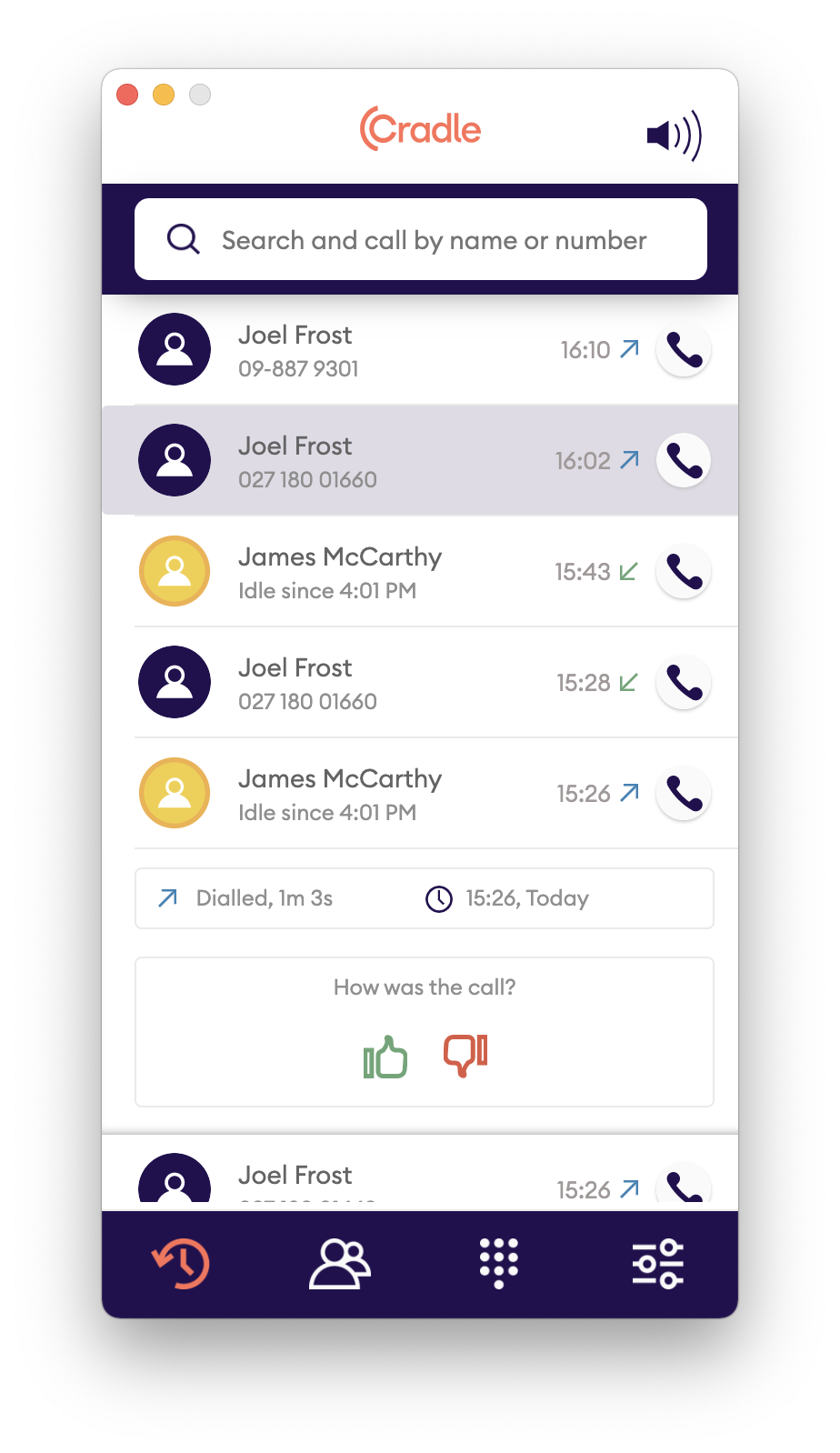 You can search the list by number or partial number. If the number you search isn't in your call history and it's a complete number you can just press enter to dial it anyway:
Team Calling
Click on the team mate icon at the bottom of the app.
Scroll through the list or search by name or role.
Click on the team member to start the call.
Note: You can't transfer an internal call, so the transfer button is hidden in a team call.
You can also search for a team member by typing their name into the search bar on the recents screen. Team members have a yellow person.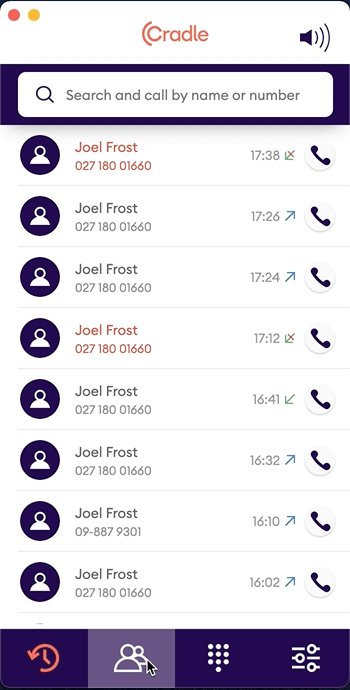 Clicking on a Link
See instructions for using the Cradle Chrome Extension to call numbers through Cradle directly from your web-based CRM or websites like the Whitepages.
You can also click on tel:, callto: and cradle: links on any webpage to launch Cradle and dial the number directly.
Note: This functionality is limited in Microsoft Edge and Internet Explorer browsers. These browsers trim all numbers after a space, and often prevent the full number getting to Cradle. In this instance you will see a warning about an incorrect number.
Contacts in macOS
Click on the phone icon of number in the contacts app within Contacts and the call will automatically start using Cradle.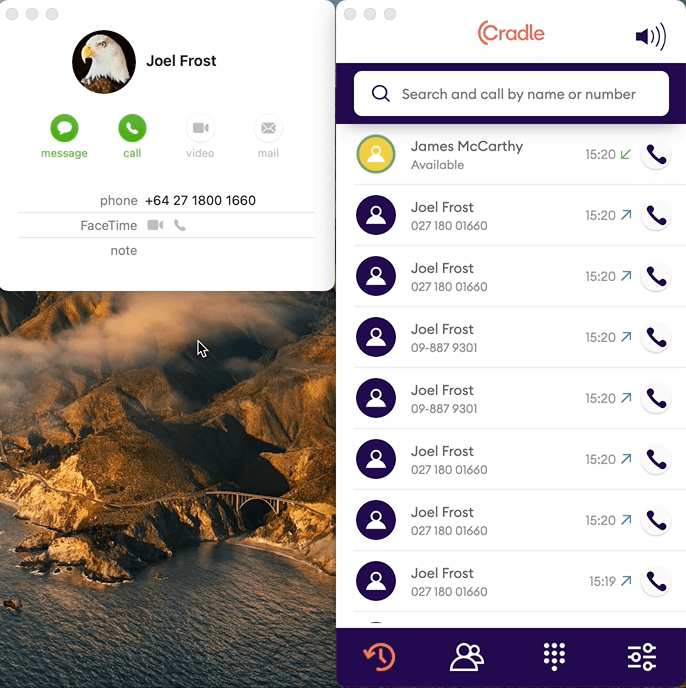 Ending a Call
This should go without saying, but you click on the large red button!