Choose a new phone number, or bring your current one with you to Cradle
Each number in your account must go to a Route. If you haven't created a Route yet, see our article on Routing.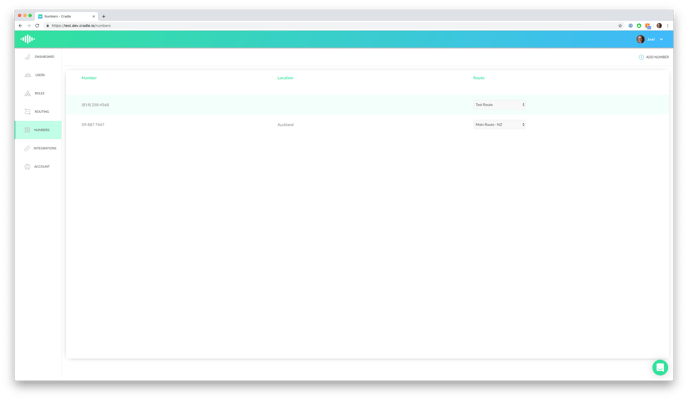 Adding a new number
Click on Add Number.
Choose the Route you are getting this number for. Each Route has its own business hours and routing, but every user can receive calls for any Route.
Choose the country you want the number in and then enter a few digits to narrow down your search. For example, to search for a New Zealand number in Auckland, you could enter 09.
Once you have found a good number, select the number and then Buy Number to secure the number. The number will show up on your Numbers page with the Route that you either selected or created.
Port existing number
If you already have a New Zealand, Australian, US, Canada or UK landline or Toll Free number that you want to retain and use with Cradle, this is not a problem, it takes approximately 10 to 20 working days to port. Please see our article on Porting. You can get a Cradle number while you wait for the port to happen, and divert or forward your calls to Cradle straight away.
If you want to port a number that is not a from these countries please message us through the chat in the bottom right of this page.