What do you want to happen when your customers call?
Offices Overview
Offices gives you flexibility when routing calls for multiple numbers.
The three most common ways to configure Offices are when you have unique numbers for teams in different geographic areas, or when you have unique numbers for different functions, such as sales and support, or you have direct dial numbers for specific team members.
Each Office can have one or many numbers. When your customers call any of these numbers for a specific Office the call will be routed according to the Office routing (business hours, during hours routing to roles, after hours routing and voice message).
Each Office can route calls to anyone in your team based on the Roles that have been setup.
Setting Up An Office
Click on Add Office in the top right and give the Office a name
Set Business Hours
Choose the Office from the menu at the top
Choose between 24/7 (you will only have routing for during hours) or specific hours.
Select the timezone and then choose the open and close time for each day.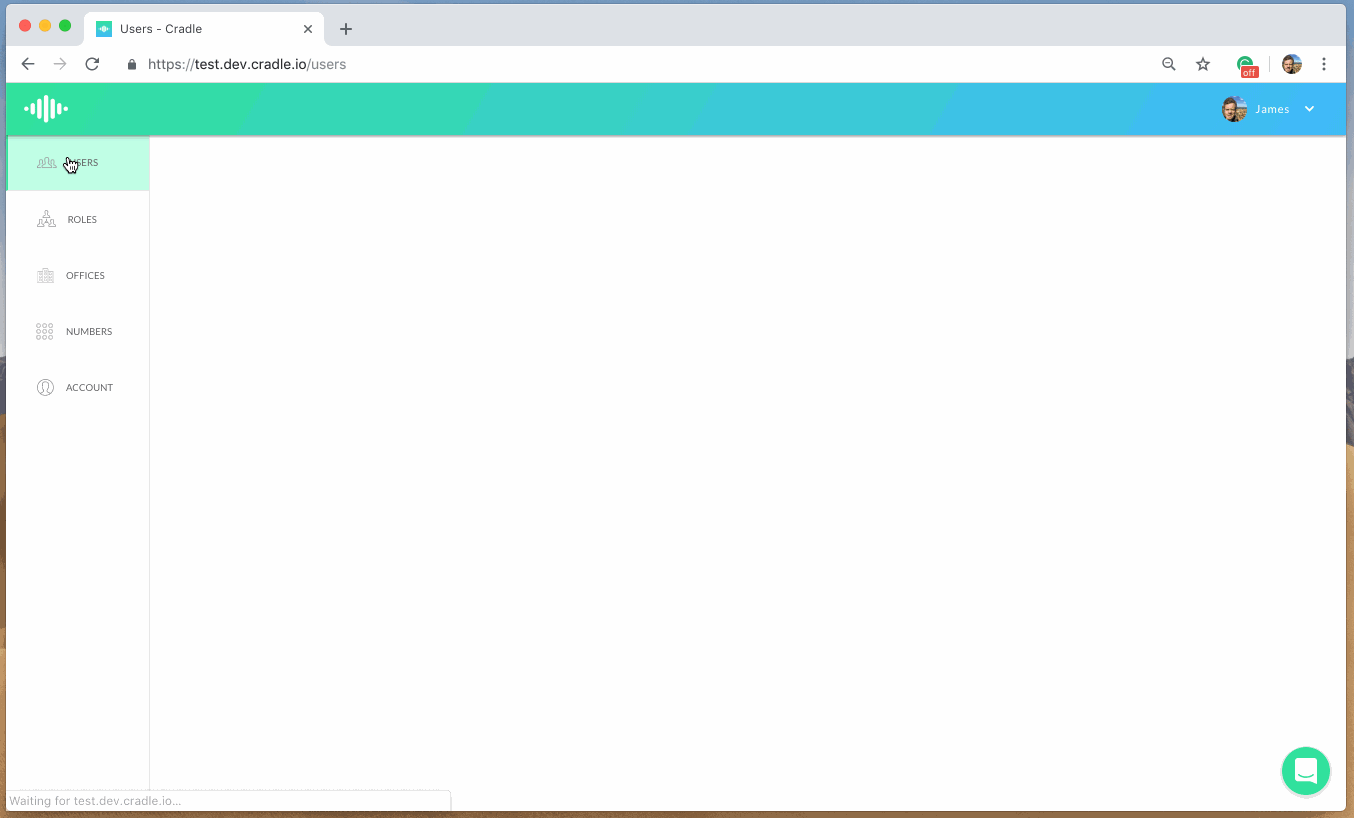 During Business Hours Routing Options
Next set how a call will be routed during business hours:
Select During Hours.
Choose either Single Role or Voice Menu (see description and settings below)
Single Role
If you choose Single Role, all calls are immediately sent to a specific Role that can have one or many people and priority. This option can give the appearance of faster service, however the customer may end up needing to be transferred in order to speak with the right person.

To setup, select this option and then the Role the call will be forwarded to.
Voice Menu
A voice menu is the familiar greeting with options when you call a business. For example, when your customers call, they could be greeted with "Hi! Welcome to Cradle. We'd love to help but first we need to know who you'd like to speak to. For customer support, please press one. For Sales, please press two. For anything else, please press zero. Thanks!"
Each option directs the caller to a Role.
Select voice menu
Add a keypress number
Add a corresponding role to forward the call to when the caller presses that number.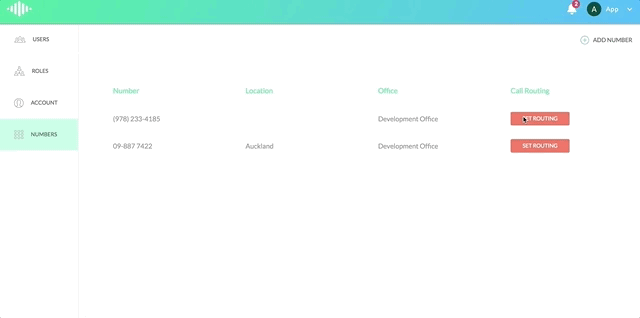 When you have selected voice menu, a computer will read out the menu you created by default. To setup your own voice recording, check out Adding Custom Recordings.
After Business Hours Routing Options
If you have not selected 24/7 business hours, you will need to set After Hours routing.
After business hours you have similar options as during hours. Two differences are the ability to send the call to a call centre or other third party, and the ability to just take voicemail.
Third Party
To send calls to a third party after hours
Select voice menu
Choose a keypress option and select Third Party from the dropdown. You can then enter the number you'd like the customer to be connected to if they need after hours assistance.
The typical use case for this is when you have an on call team member who answers emergency calls after hours.
Just Voicemail
If you just want to take a voicemail after hours, select Just Voicemail and all calls will be sent to voicemail. To setup your own voice recording, check out Adding Custom Recordings.